Best of Friends Honoree—PCL Construction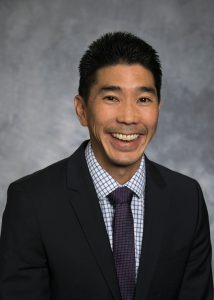 Elton Murakami, DBIA, Area Leader of Orange County, will be accepting the 2019 Best of Friends Award on behalf of PCL Construction at the Light Up a Life Gala.

Hope Builders is proud to honor PCL Construction with the Best of Friends Award at its annual Light Up a Life Gala on September 14, 2019 at the Promenade & Gardens by Turnip Rose. For over a decade, PCL Construction has been a driving force of support of Hope Builders' efforts to provide life changing career opportunities t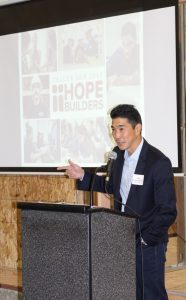 o youth in Orange County.
"It is an honor to be recognized as a prestigious builder in Orange County as we have recently established ourselves in the area. We are proud to support Hope Builders, we believe in providing a hand-up to those in need in the communities we serve," shared Elton Murakami, Area Leader of Orange.
To help drive the program's expansion, PCL Construction continues to give generously and returned as a host of the annual Builders' Luncheon along with Clark Construction and McCarthy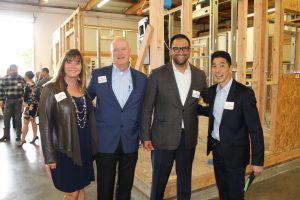 Building Companies. They welcomed nearly 100 trade partners to support the training program and learn more about becoming an employment partner.
PCL Construction believes Hope Builders provides an innovative solution to addressing the shortage of workers in their industry. "The traditional ways to find labor in the construction industry are no longer sufficient. Hope Builders is a great way to deliver the skilled workers we need while helping the youth in our community become gainfully employed," said Murakami. "At this time the construction industry needs Hope Builders' trainees to become our labor force."
PCL Construction's core values of Honesty, Integrity, Respect, Dynamic Culture and Passion directly align with Hope Builders' mission to place youth into careers to achieve life stability. Hope Builders is proud to partner with and recognize PCL Construction as its 2019 Best of Friends Honoree.