PICK A MONTHLY MILESTONE GIFT
OR SELECT A ONE-TIME DONATION AMOUNT.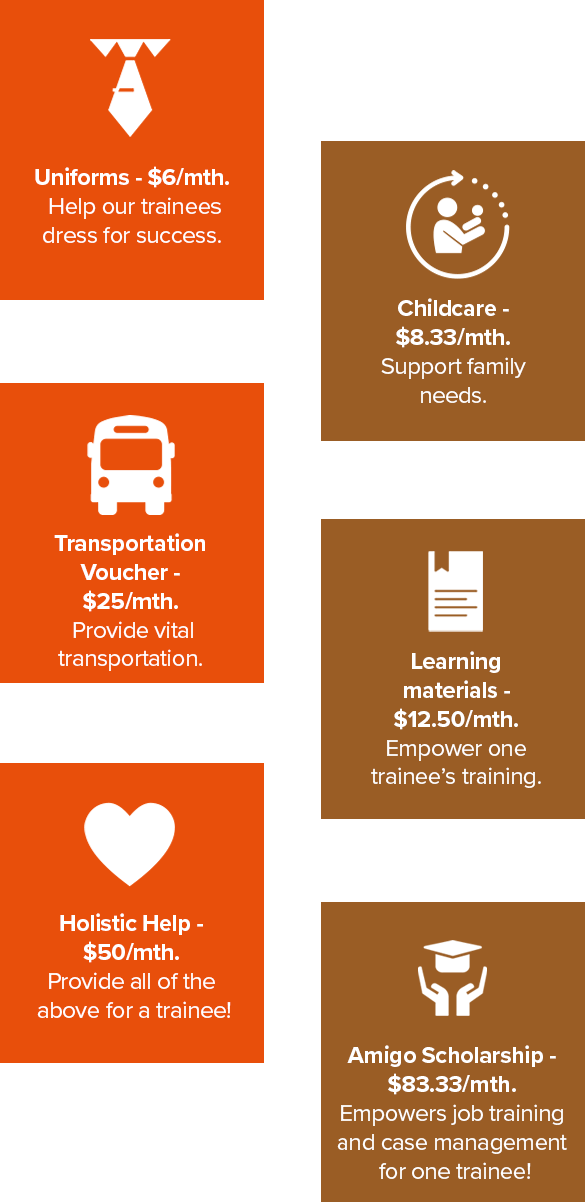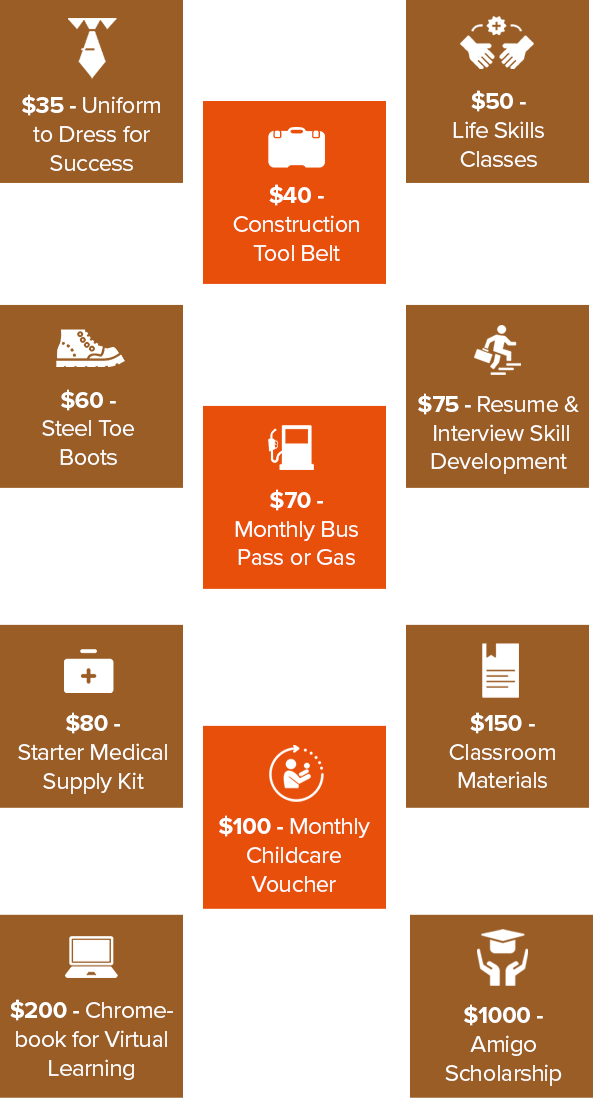 BEING AN AMIGO IS TRULY BEING A FRIEND.
Did you know that our Amigo Scholarship sponsors different steps along a trainee's path to a career?
Hope Builders works to end poverty by bridging the gap between young adults who face many barriers to employment and employers who need skilled, reliable workers. Hope Builders cannot face this challenge alone. We need engaged partners to invest in our efforts to give Orange County young adults a second chance.
$1,000 or only $83.33 per month qualifies as an AMIGO scholarship providing the friendly help a young adults needs including:
Hands-on job training
Mentoring and life skills training
Job and education readiness coaching
Employment placement support
Thank you to our Amigo Scholarships Sponsors
add your company TO OUR FAMILY OF GENEROUS CORPORATE SPONSORS.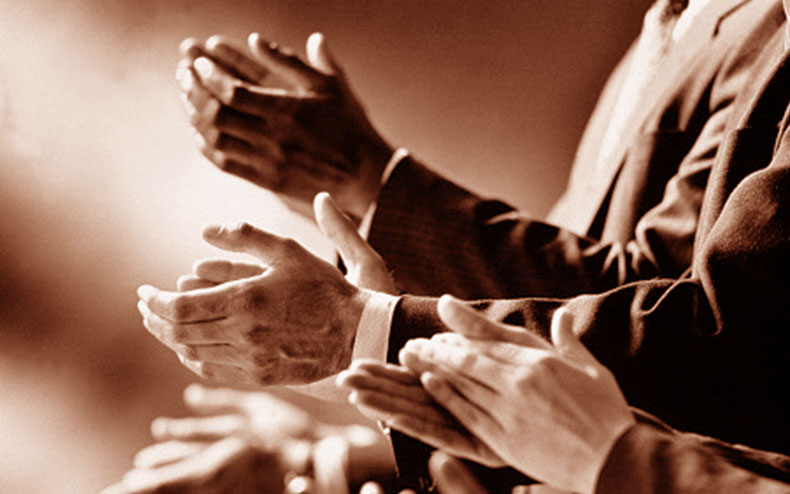 Consider it an investment in the high-caliber workforce you are always seeking.
Hope Builders provides a vital link between employers and workers, helping young adults that have faced challenges find a new pathway to a rewarding life. Click below to explore options that will help our community grow stronger!