Hope Builders celebrated the grand opening of its new facility in Anaheim on April 28. By expanding into Anaheim, Hope Builders expects to double the number of young people that it serves annually and address local workforce demands for skilled, entry-level employees.
Guests toured the nearly 10,000 square feet of space that houses Hope Builders' onsite construction and healthcare training programs. Hope Builders plans to add an additional training program that specifically addresses the needs of Anaheim employers by 2018.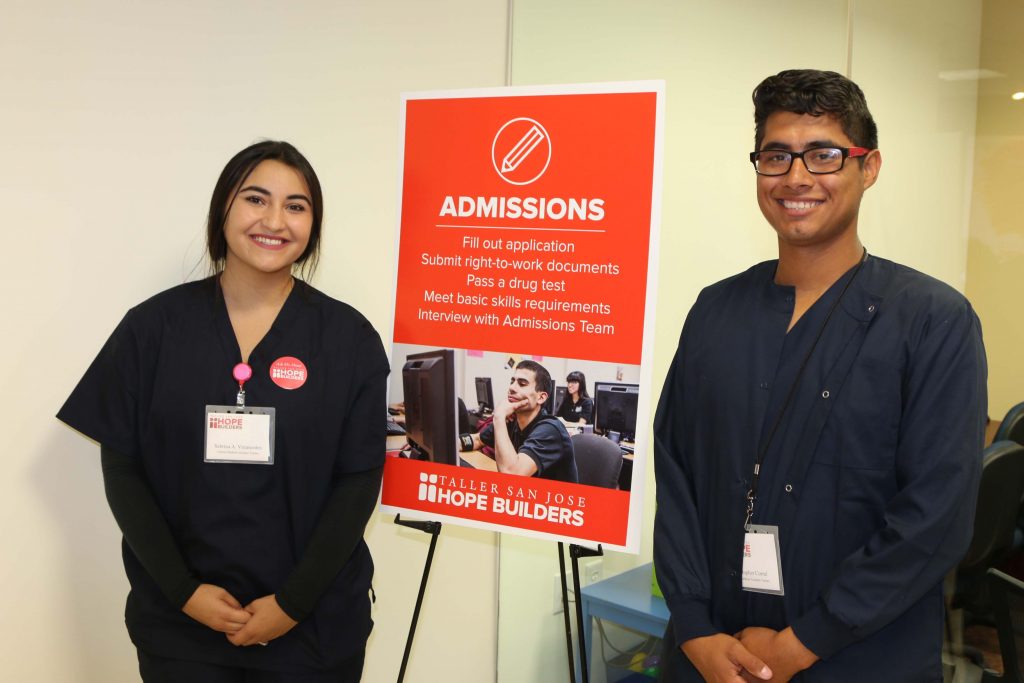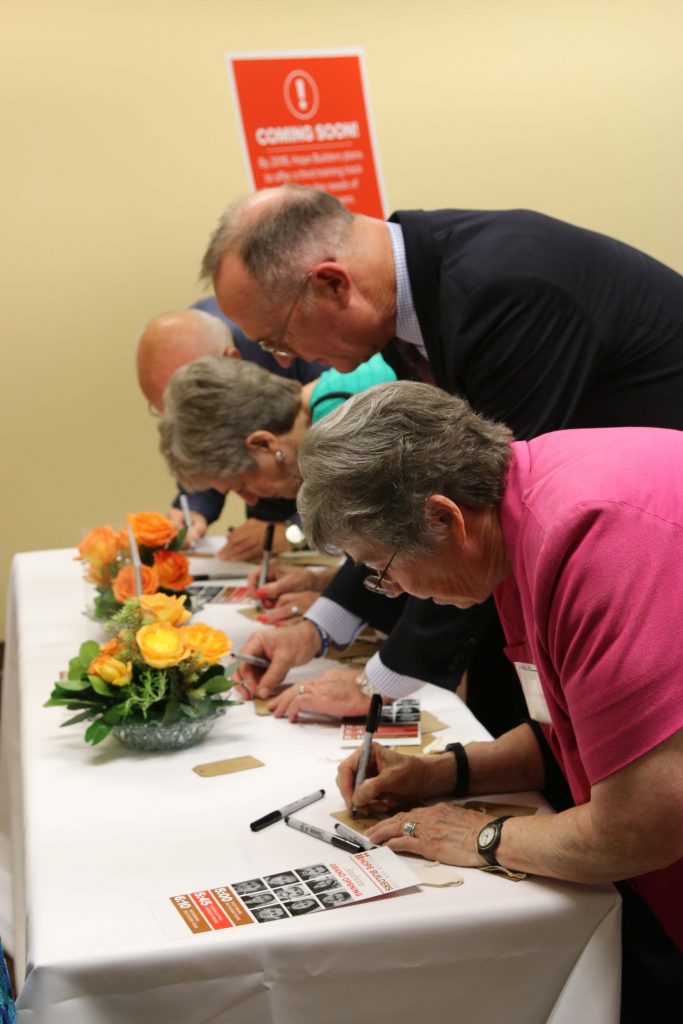 Leslye M., a recent Hope Builders healthcare trainee, shared her incredible story on how her experience in the program has enabled her to find employment as a medical assistant and support her family. "Before Hope Builders, I was just living day-to-day. Hope Builders has helped me carve a path for my future. I feel confident, and I feel important."
Following the testimonial, Mayor Tom Tait of Anaheim cut the ribbon to unveil the donor wall—beautifully crafted with wooden blocks.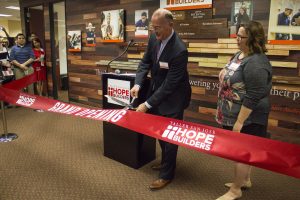 Thank you to all of our guests for your ongoing support. With your help, we plan to double our services to more than 700 local youth annually.
To view photos from the Grand Opening, please click here.
To read more about our expansion into Anaheim, please click here.
THANK YOU TO OUR ANAHEIM EXPANSION DONORS
 POTENTIAL
ACT Anaheim
The California Endowment
The R.J. Noble Company

INSPIRATION
Anonymous
CEDAR Foundation
JPMorgan Chase Foundation
LeVecke Family Foundation
Ueberroth Family Foundation
Tod and Linda White

SECOND CHANCE
Amusement Park
Mr. and Mrs. Michael Hagan
St. Jude Medical Center
Paul and Virginia Schloemer
Wells Fargo

DETERMINATION
Citi

IMPACT
Draper Family Foundation
Marty and Marlene Jurick
The Greg and Sally Palmer Family
Jeffrey Randolph and Diane Koch

EMPOWERMENT
Bridget Ford
John and Miki Ford
The Greinke Family Foundation
Edward and Lynn Haske
The Heeschen Family
Tom and Bridget Honan
Darrin and Penny Montalvo
Deborah Proctor
Ray and Katie Skelton

HOPE
Randall and Pat Brydges
Jon and Katherine Gothold
Healthcare Design & Construction
Kaiser Permanente
Ken and Linda Miller
Opus Community Foundation
Warren P. Powers Charitable Foundation
StaffRehab
Larry Stofko
The Keith and Judy Swayne Family Foundation
TAIT & Associates
Kevin and Betty Wijayawickrama

CONTRIBUTORS
B&B Plumbing Inc., Bill John
Jim and Mimi Cora
Marcia Choo
CJB Contractors Inc.
CWD Electric, Inc.
Katie Rodin/Bernard E. Schneider Law Firm
Kris and Stacey Manning
Meyer & Reeder Inc.
Rick and Semra Nogueira
George Urch
U.S. Bank
Chuck and Annette Walker