Jobs WORK – Q&A with Anthony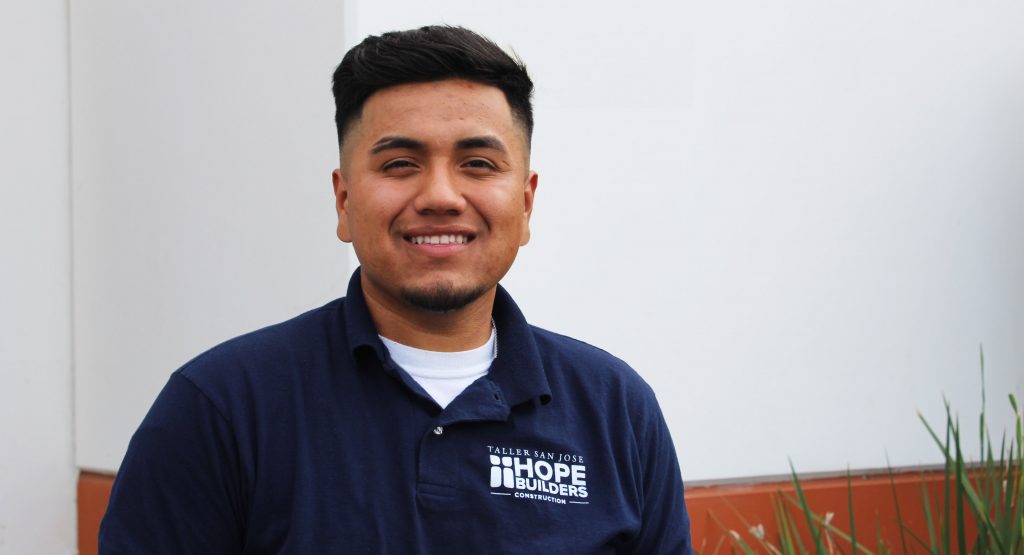 Anthony is 20-years old from Anaheim, CA and currently participates in Jobs WORK—Hope Builders' new "earn and learn" initiative that partners with the building trades to provide field training to youth looking to launch their construction careers. Anthony shares below about his experience in Jobs WORK.
Q: What were you doing before Hope Builders?
A: After I graduated high school, I worked the graveyard shift making minimum wage. I quit that job after five months and tried the community college route instead. I got through a few semesters but I couldn't keep up with my classes so I dropped out. I had a hard time figuring out what I wanted to do.
Q: How did you find yourself at Hope Builders?
A: My younger brother Brian, who is also in the program, told me about it. Since I wasn't working or in school, I decided to check it out with him.
Q: Did you have any interest in construction?
A: I've always liked being active and on the go so construction has been on my radar. After going on a few field trips with Hope Builders, I learned there are so many different trades out there—our trip to Hakes Sash and Door caught my eye, and it's where I am doing my field training.
Q: What have you learned at your field training?
A: Months ago, I didn't know anything about finished carpentry or that it would even be an interest of mine. At Hakes Sash and Door, I've learned how to install doors, trim and closet shelves. In construction, it's important to adapt to different personalities and work within teams—I have had the opportunity to practice that here.
Q: What has Hope Builders helped you with?
A: During the program, I meet with my case manager weekly—having that extra support and coaching has helped me stay on track of my goals. Hope Builders has taught me how to play up my strengths—I feel more confident and am able to talk about what I can bring to the table.
Q: You're earning an income through Jobs WORK—what did you spend your first paycheck on?
A: I used my first paycheck on an oil change since I'm driving more. The rest I am saving up for my future.
Q: What's next for you?
A: I want to stay in finished carpentry and hopefully an opportunity will come up with Hakes Sash and Door.
PARTNER WITH US
Current Jobs WORK partners include Hakes Sash and Door, Infinity Plumbing, Mammoth Electric, Residential Design Services, West Coast Drywall and Paint and Woodbridge Glass/Werner Systems.
To become a Jobs WORK partner, contact info@tsjhopebuilders.org or call (714) 543-5105.