Hope Builders is proud to be a ministry of the Sisters of St. Joseph of Orange.
Today, on St. Joseph's Day, we honor our founders, the Sisters of St. Joseph of Orange and as we've done every day for 25 years, proudly live out their values as we serve the "dear neighbor" and move Orange County's young adults from poverty to prosperity.
Just as Father Jean-Pierre Medaille guided their predecessors in 17th century Le Puy, France, the Sisters of St. Joseph of Orange looked within their own community to identify those who needed them most and then worked to solve these societal issues. In 1992, concerned about the growing rates of gang violence and related deaths in Santa Ana, Sister Eileen McNerney invited three other nuns to move with her to a gang-ridden neighborhood in the city's downtown, where drug deals and violence were commonplace. She forged relationships with young girls, who had dropped out of school to care for children and young men, who didn't know where to go to search for work. One hot August night, as she lay awake listening through her open window to the wails of a mother, who had just lost her second child to gang violence, Sr. Eileen vowed to do something.
The Sisters brought together sponsors representing local government, churches, corporations, foundations, and private individuals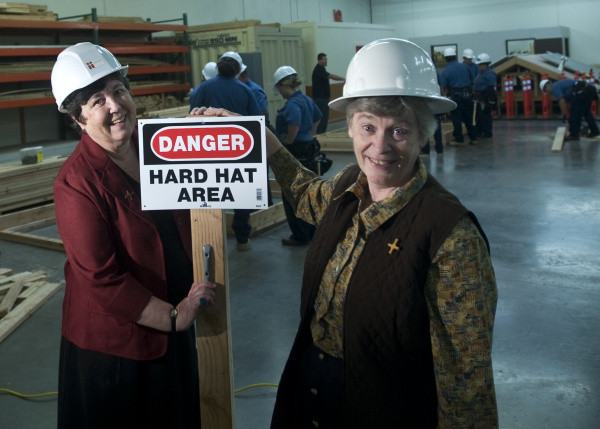 and opened an educational and job-training center in downtown Santa Ana, with a goal to develop a program that would move young adults from violence to productivity. Today, Hope Builders has two training facilities in Santa Ana and one in Anaheim, dedicated to empowering Orange County's young adults with the mentorship, life skills and job skills training that meets the needs of employers.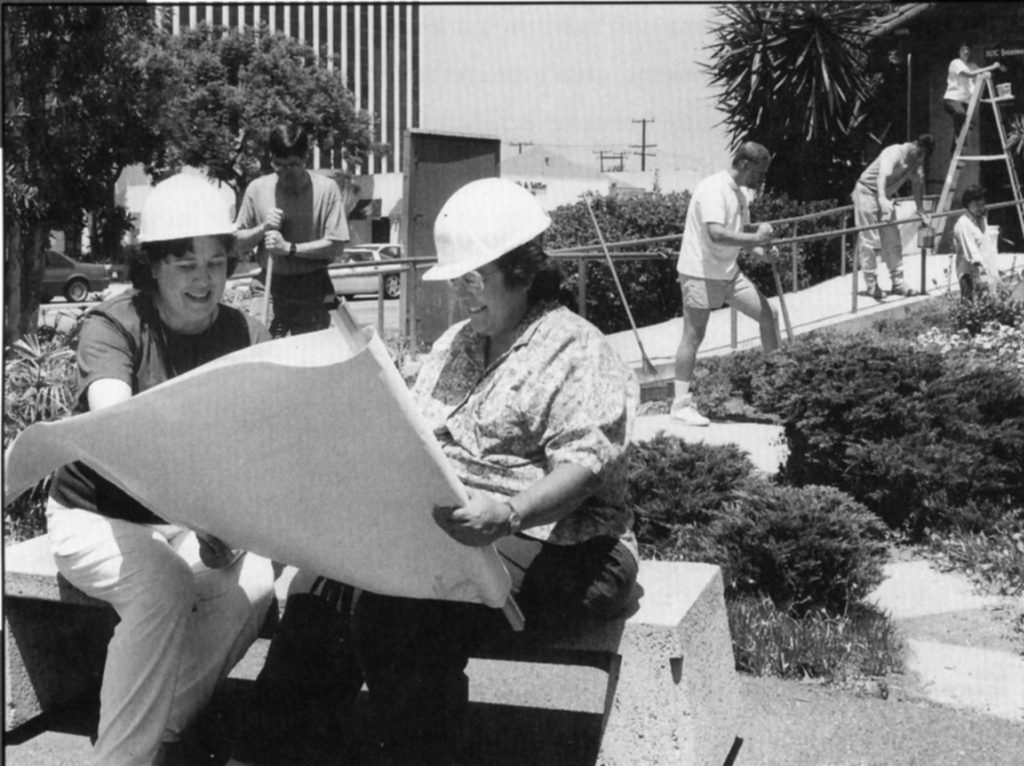 To ensure their legacy continues on for generations to come, in 2019, the Sisters of St. Joseph of Orange's Congregational Council awarded Hope Builders a $2 million endowment gift. Their legacy of generosity and caring for those in need continues through Hope Builders.
Thank you to the Sisters of St. Joseph of Orange for acting with bold faith and taking risks to address the ills of society, adapt to the needs of the time and offering compassion and hope to Orange County's young adults.